Distant Hills
May 28, 2011
Breathe in the morning air,
listen to the sound
of the rustling leaves.
Watch the sun rise
from the comfort of
your own living room.
Take in the smell
of the roasting coffee beans,
the volcano of waffles
and butter and syrup.
Bring the rim of the
cup to your lips, sip.
Pick up your pen,
the key to open your mind.
You begin to write down the
first line in what you
remember to be two weeks.
Nothing comes.
Put down your pen
and watch the sun
set behind the distant hills.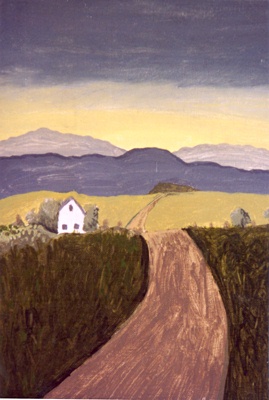 © Alisa L., Tracy, CA