Fantasy Forest
May 5, 2011
A magical forest,
Five young ones loved to explore in.

Deep in the forest
They sat and talked about their days
With the set-up of royalty
Fit for a king and queen.

On a tire as old as grandma
A big branch as bulky as a camera from the 60's
And plastic chairs dirty as a hog
The young ones delve into the forest,
Playing games and running around.

Their black and white spotted dog
Bolts along side them, for protection,
Against the dangers of the forest.

They would go on missions
Fit for secret agents.
They would play tag
One touch and you're frozen still.
They would be animals
Exotic and fearless.

It was a place only their imagination could control
To create what every child wanted
A place self-directing and free.

From an adults point of view
It was just a small patch of trees,
Split and broken.

But to these young ones
It was the most extraordinary place in the world.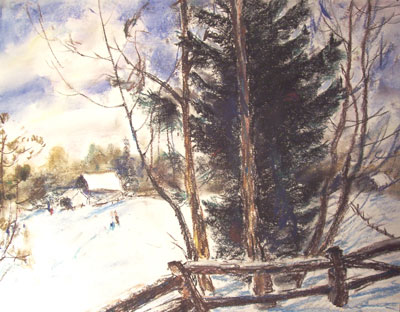 © Xiao H., Naperville, IL