Gravitate
May 4, 2011
How is it then? A bliss much like the pattering of cool rain on blazing naked skin.
What is it like? A feeling so heady, so simplistic of nature, as to be intoxicating.
Who wills this? Only the light that reigns, rains so heavily upon the earth.
How then can I feel as though part of me is missing?
How then can there be a gaping chasm opening around that which my energy gravitates?
A sickening blackness, veins of atramentous vines slithering beneath flesh.
Why then, in your presence, does this clenching agony dissipate?
Is it not you who causes the primitive hunger? The insatiable necessity, the irrational magnetism, that violently wrenches the mind, accosting my thoughts?
How then can you speak of such serenity to me? When it is you who induces such jabs of unbearable longing?
There is no reprieve, there is no respite, there is no requital.
Who is it then?
That is unable to withdraw from the other?
Which of us is so selfish as to believe in such irresistible fallacies?
Can it be both?
It must not be both.
For such a want will be our undoing.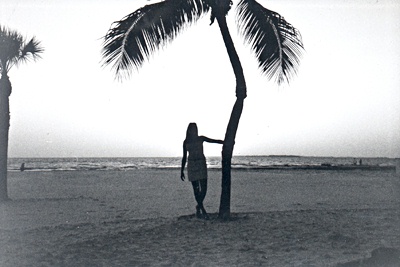 © Kim B., Marblehead, MA