Future Lens
May 26, 2011
Peer around the corner
With a sideways telescope,
And see into the future
Up the hill and down the slope.

The colored sounds and bright sights
Reach out from eternity,
The cradled beauty hiding
That which no one wants to see.

Raw feelings and pure laughter
Crease the skin and bend the spine,
Leaving the trace of fingerprints;
The proof that touched the mind.

On the cryptic carousel
That spins forever round,
The past befriends the future.
What will be and was is now.

Soon seams unravel slowly,
With precision and such grace.
The ink soaks in, gets scratched out,
But can never be erased.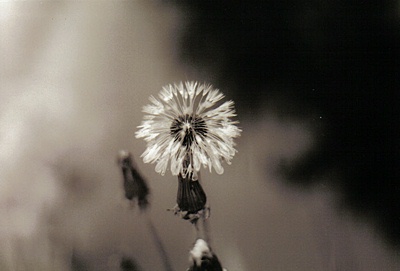 © Sarah S., Poland Spring, ME