Unknown
May 15, 2011
Wash away the ache, with a shot or two
until your through
until the bottle of vodka lays empty

Grab the pipe, grab the happy herb
light it up and smoke
inhale it deep into your lungs.

Still no smile just tears running a marathon down your face.
The herb not healing, the drink not forgetting, the lines on your arms not letting go
Spiders crawl all-round you swarming your body, eating away at your helpless corpse
trapped in your hopeless remains unmovable just screams escaping your red lips.
No one hears, no one cares.

Into your mouth they crawl, down your throat, down into your stomach
eating there lovely way out.
Look beside you, dear. Look at blade laying on your desk just out of your reach.
Tears running, your dreams of disappearing, your sanity vanished, your love lifeless.

To wake up blade moved into your hand.
claw marks all over you
last night just a dream.
The girl in the mirror:
bags under her divine green eyes,
cheeks sinking in from the chemicals,
hair untamed and thinning.
This is not the girl who you are
only who people have made you become.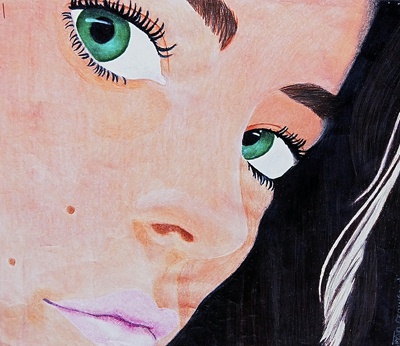 © Keenan C., Kannapolis, NC