Stuck Like A Bandaid
June 2, 2011
This sweetness, it's overwhelming.
Yet something I can't imagine living without.
Never before had i not needed to seek anything more.
Everything I've ever wanted, all wrapped up in one.
That laugh that sounds like a dying donkey.
That skin that only burns and never tans though you think otherwise.
That nose that is just a little bit crooked.
That stubborn personality that keeps me in line.
That way you hold my hand in the car.
That way you kiss me when i'm in the middle of saying something.
That way you sit around and do nothing with me for hours on end.
That way you throw me in the pool when i want to change the song.
That way you already picked out the color of my prom dress for next year.
That way you put Taylor Swift on your iPod just for me.
That smell that's yours in your hoodies I steal.
That smile that takes my breath away.
That way in which you fell in love with me,
And I fell in love with you.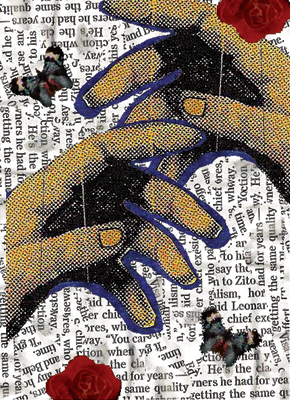 © Christine S., Arlington, VA