"That first day"
May 26, 2011
I will have these memories in my head forever. The day I saw you sitting with my best friend, the way your brown hair flipped to the side and curled at the ends. The way you walk, the way you talk, the way I wanted you to be mine, on that first day.

But, you see, you didn't like me(or so I thought), you liked her. I wanted to make her happy, so I hid my love for you, on that first day.

And then you to went out,(with the stupid help from me), and you all looked happy. And would sit together, on that bus where I saw you on that first day. She would laugh, and so would you. And I had to watch as the person I love be with someone else.

And then things got good(For now anyways) and we started talking. I would look into those beautiful blue-green eyes, and melt as you said my name. As you talk, I listen. I felt as though we were the only two people in the world. I felt the connection I hadn't ever felt with anyone before. I wished we could have stayed there, at that spot. Where I saw you that first day.

Hours passed and I was waiting. Waiting for the night to come. It was homecoming, and instead of going we all were going out. Even you. I watched as you walked up to me. I knew you were looking at me too. As you said hi, I relaxed a little. Then you told me of how you had broken up with her, and that how we had talked more than you to did. I felt bad(later), but when you said that, I smiled big, and thought of where I first saw you that first day.

We talked, and had a lot of fun. Then decided to go to homecoming. The plan was for me and you to go "together". I hurried home and got ready, thinking of when I saw you that first day.

As I got out of the car, I got butterflies. I was egger to see you. After finally finding you, we walked in. we didn't talk much. When a slow song came on, I was wishing you would pull me close to your body, and hold me tight, not letting go. And then slowly giving me a kiss that I wouldn't forget.

But you never asked. You never even came over to me. It seemed as though the more I wished, the more you stayed away. I couldn't understand what I did wrong. Why wouldn't you dance with me. And when I tried…well you just walked away…as the memory of where I first saw you…faded away.

Months passed, and feelings came out. We were dating. The whole time I thought you could care less about me, you really felt the same way.

Then things got bad again, and I watched, as I drove away, that memory once again. Of seeing you, that first day.

After many more months, and a lot of crying, we were still together. I never thought a long distance relationship would work. But I guess sometimes, they do. Then you got in some trouble, and I thought things couldn't get worse. But that's not life. In life, things can always get worse. And they did.

And now that its going on 8 months, and we are really not suppose you see each other..we are together. We have been through so much, and I love you, and couldn't ask for anyone better than you. And as I look in those same eyes, I still get those butterflies, and I can still see you on that bus, were I saw you, that first day.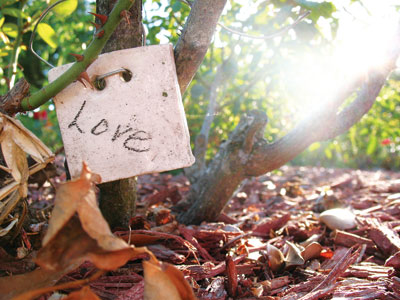 © Danielle L., League City, TX