Final thoughs of the she-wolf
May 26, 2011
The warrior she-wolves are a reposition of your sour soul that you see in a damn snow storm blocks when you see yourself bolt through the lush forest.
To see your soul so soured and heeled in a caged made of stone because of all the blood that you have spilled for your pack,
You how runs through this lush forest just want to run forever and to never some back,
You just want to keep running until you have ruined into the snow storm that has now senses booked your view of the outside.
You keep running your fur is heave from the snow that has been falling to the ground like the freshly born angel wings.
With each step you feel lighter and with each step your feet your paws are faulting.
Up above your grey head that has been falling slowly to the ground to finally, the journey is over you are just lying there beneath the moon.
With the last of your strength you cry to the moon to say good bye to your mother in everything but blood, just like she is crying for you in the snowy plain that you will rest for ever.
With the cry echoes through the sky you hear the cries of your soul sisters in the distance but instead of the tone of total hope to finally to rest in peace their howls sound like to final part of sound the bugles.
With the thought of your pack safe and accepting your death with happiness but total sadness, your last thoughts where, 'I only hope they follow my path to the heavenly moon like I have in the end.'
You are able to pass on to the next life to watch over the pack that you called family and so your spirit follows the path the moon shows to you to your heaven for eternity with the hope of being reunited with your family.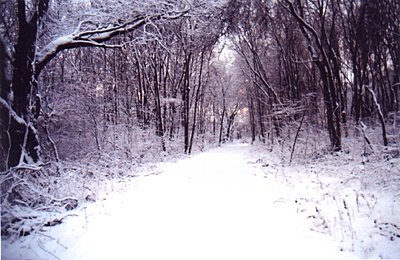 © Thomas W., Scituate, MA