Burned
May 19, 2011
Don't look down he said
I looked at him
My eyes grabbing his gaze as if I had reached out and forced him to look at me
But I hadn't forced him at all
He was staring at me just as intently as I was staring at him
His brown eyes looked over my face searching for answers
Yet I had none that would make him happy
I had nothing
Just scars from previous battles with love that I had lost
As if reading my mind he grabbed my hand
Slowly with his fingers he traced over the scars from battles I had lost with love
Futile fights I thought that I could win
I had been wrong
I had been so wrong
I had thought that I knew what love was
But I hadn't
I had thought that love was something that you could create
I had been wrong
Love wasn't something you could create
Love is something impulsive and rash
You couldn't see it
Because love made you blind
Love made you want to scream to the heavens
While reeling in pain
Yet it always made you want to come back for more
I hadn't known what it was
I thought I could possess it and own it
But I was wrong
Love possess you
Love owns you
It is a bright flickering flame that can never be blown out
And you know what they say about people who mess with fire?
They get burned
I had been burned
Badly
Each time I had been cocky and naive
I had looked down and every time I fell into the deep abyss
That contained the nothingness that was my future
But this time I wouldn't look down
Instead I would walk blindly on the path of love
And leave every thing behind
I slowly took back my hand
Feeling his fingers slowly fade away
Now I too began to notice the scars that laced his face
Slowly with a trembling hand
I traced his scars
He too had been burned
Was this love?
Or were we both on a path to the flame?
Love will never tell you its secrets
Love is a never ending game
That you can never quit
So hold on tight
And be ready to be burned.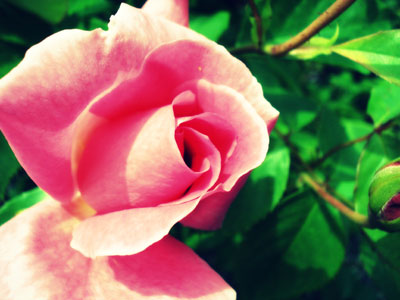 © Grace F., West Chester, PA