I Remember...
May 25, 2011
I remember that ever since I was little, the only thing I could think about was a time where I would be freed from my bonds as a child. All I wanted was to be a beautiful, popular, free sixteen year old. Now that 'm sitting here on "the dream," it's kinda a let down.
I remember everyone always saying that your sophomore year of high school is the absolute worst experience and quite frankly, they were right. I remember not realizing until that spring that over the coarse of nine months, the most challenging portion of my life had occurred. Mental, physical, emotional, spiritual….that had been the year to truly test it all.
I remember the tears of freshmen year no longer possessing me, and I wasn't afraid to walk down the halls or that I would be lost in the fury of buildings that made up James C. Enochs High School. Faces were familiar and friendly. I knew where the nearest bathrooms were and with my group of friends, there was no chance of harassment.
I remember that this is when things began to get really bad. Nearly every day I was at the hospital, running some sort of test or another. Taking an x-ray or a new found breathing test, or allowing them to poke and prod me with needles in my back. The first month was simply filled with absences. Towards the end of month three…everything I held dear seemed to slip away and fade into the absence, away from my clasp. My family, my job, my boyfriend, everything was gone. My father kicked me out in early November December was a month of tears; an absolute nothingness. January was the start of total decomposition. January the 18th. That was the "grand finale." The last time I talked to that portion of my family.
People still wonder why I don't do relationships, or bother to get close to anyone anymore. I remember feeling alone, and I thought that nothing could fill the void, or heal the wound.
I remember that he made me feel special. He made me feel something apart from the numbness which had circumference my life for the approximation of one year. He made me feel important again. Worthy, alive, loved. I craved the togetherness, building up this happiness in my head. So happy.
I remember that just like the rest, he deserted me in the worst way. He lied and cheated. He left me all alone. I remember it like it was yesterday, or rather… I remember yesterday quite well. Now I'm sitting here; lost, alone, deserted, broken, a complete mess…
I remember waking up this morning, and deciding to smile, and put back on the mask, and regress back into my infinite abyss.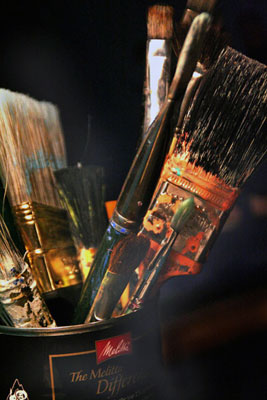 © Marina L., Orlando, FL