Psycho
May 25, 2011
Although my words will not hinder your delusional thoughts,
I would like to say I tried to stop this derailed train.

The piles of broken memories
And the bodies of friends lost will lay motionless.

You will bend down and try to pick them up,
But you will never be strong enough.

So pour yourself a large cup of regret,
And try to mend your broken heart alone.

If you're family were there for you,
They'd tell you it only hurts for a short time.

But they are gone.
You're flood of lies drowned them and as the water pounded against the walls of their lungs, you went to him.

If I was there I'd tell you I'll always be here,
But the walls of betrayal you built are too high for my tired body to climb.

If our friends were there I'm sure they would hold you while you cried yourself to sleep,
But like a bulldozer, you pushed them aside on your way to him.

If he was there he might have his way with you,
Then yell and call you psycho.

I am stepping out of these tracks,
When this is all over you will find my on my back with my heart cracked but my brain still intact because I after all,
Told you so.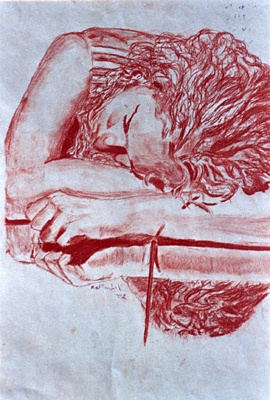 © Mark S., Kannapolis, NC