Leave No hope Behind
May 24, 2011
Sometimes I wonder if it's just the countless memories that swarm about within my finger tips; never allowing me to let loose, or to even rise above the belief that I shall be no better than the worst. Moving away isn't what frightens me so much, it is that of the loss of what I will never have again. Stability in a relationship…in a friendship, in a pure sisterhood that is no longer standing to it's fullest potential. For will I never see the blossoming orchids or the branches of the tree in which was planted inside of my eternal soul exactly one year ago? But it mustn't be a possibility for this fear to become a reality; all hope would be forever lost and we shan't lose hope of the one thing pronounced so precious to us.

Having it never occurred to me that such a day would approach, the emotions overwhelming my soul are drowning me in my sorrows. For I had not but once truly taken belief in that of another human being, and hath this one not been exactly who I had hoped, I would not have taken belief in her.

I cannot run or hide from the trepidations of my mind. The thoughts found within are but only segments of what seems to be a feared monstrosity. For fear dwells within the eyes of only the strongest of all cowards. I but am only one of the cowards, yet the strength I do hold shall bring me great assistance with the ruptures within my soul, forever unable to be mended.

And in this hindrance I shall but only fear what has already ensued and never again fear the word of my most important confidant. Shall I never again fall upon my knees and weep? For I shan't, I mustn't, and I will not. I but have the friendship in which I had always wished for. I will continue to pursue the shooting stars as I wish to never lose the sisterhood of the one and only precious thing I withhold. I shall never again give up hope.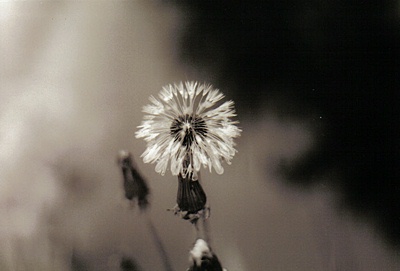 © Sarah S., Poland Spring, ME