Life has a meaning right?
May 21, 2011
Life has a meaning right?
Because all i see right now is
a spiraling tunnel that leads to
nowhere
with a lot of broken glass
littering where my
bare feet walk.

I can't turn back now,
I've been alking this path
for as long as I can remember...

Sometimes there are
bursts of light and sky,
I see the stars twinling
down through the crevices
onto my face...

But that only lasts
moments...

I'm walking, only walking,
jaded and tired,
but still th tunnel
seems like a blur.

Sometimes there's a fork in
the road and
I MUST choose one way...
I always end up in the same
place
but at different times...
sometimes
tired and sick, or
alive and heart pounding...

i DO know thngs.
I'm not a child
looking up into your
scary, cold eyes...

But a girl about to start
running
through this dark, glass tunnel.

A girl that's ready to break
all the shards
that stab into my skin...
to bleed me,
to feed me.

I am a dreamer,
this is my dream...

A
cold
dark
mysterious
tunnel...

Where Death
is the only way out.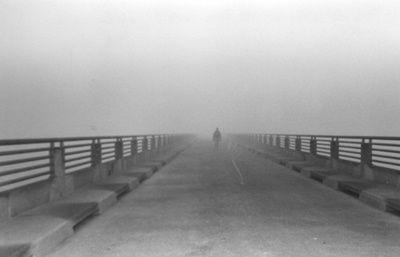 © Becky G., Westerville, OH