What Happened to All the Good Times
May 20, 2011
It started with a fight
It's left me insecure and sad
And I don't know what to do
Because I think I'm losing you
I can't help but feel mad
when all i want is for things to be right
What happened to all the good times?
When we'd smile and laugh together?
Why can't things be the same?
Be serious. This isn't just a game Let's hope that this is just bad weather
Please listen to the story within these rhymes

I'm struggling to find the light But my vision is just so bad
You and I are the perfect two
And as our love grew
Came a new set of obstacles…good and bad
Now face reality…take a bite

Do you taster bitter limes?
Or something sweeter?
Love is a hard thing to tame
But it happens to be my claim to fame
So are we together or would you rather




Live in the past and bad times?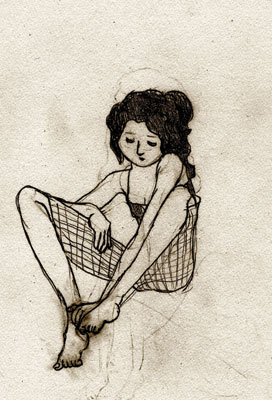 © Samantha W., Albany, NY