In A Better Place
May 20, 2011
I'm in a better place now,

i think.

I'm just on the other side of insanity,

when I'm usually swimming in it.

I'm sitting on a rock now,

on some distant blackened shore,

wondering what's on that other side.

it's chaos,

so i know it's changed,

but i don't think the satisfaction of knowing

is worth the swim.

there are strange things in that water.

i feel them beneath me.

they don't hurt me,

they watch, almost warily,

hungrily,

as i swim above,

and i don't like the feeling of being in someone else's stronghold.

home-field advantage is not just a sports term.

i like the feel of the chaos swirling across my skin,

the darkness trailing through my hair,

but i hate,

HATE,

the feeling of being completely out of control.

of free-falling against my will,

being unable to control my descent into hell,

or darkness.

i love the taste of lust,

the scent of beauty,

the sight of music,

the sound of scent.

and then there are things i FEEL.

the absolute silence when a heartbeat is gone.

the heart-rending scream of pain.

sweat rolling over skin.

i think I'm in a better place now,

but the rocks are slick,

and the water will welcome me with open arms,

while the shore will burn my feet,

and blind my eyes,

and deafen my ears.

I'm in a better place now...

i think.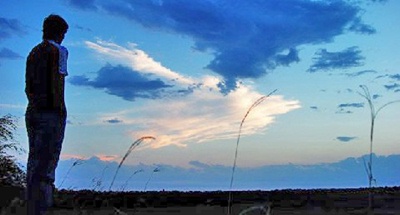 © Stefanie K., Katy, TX