The Street Performer
May 20, 2011
He called himself a 'street performer'
an entertainer of all trades.
Just another cursed soul in the "Sunken Big Easy"
with a blow addiction,
mangled dreads,
and a weathered pair
of ill-fitting tap shoes
he found in the abandoned FEMA dumpster
at the corner of Decatur and Ursuline.

He was easiest to come across
on Tuesday afternoons
turbulently Tap-Tap-Tapping
in the hustle and bustle of the Quarter
graphic ballads
of obvious withdrawal, bibulous sin,
and HIV+ Blues
(it was the only thing his mother ever left him,
after all).

When the cops found his body
they said it was eaten alive
by Disease of Man
and Teeth of Dog;
so we cremated him just like we did Momma
and his ashes danced away in the Mississippi River breeze.
Some days I go to the Quarter on a Tuesday
And if I listen really hard,
I can hear the Tap-Tap-Tapping.

He called himself a 'street performer',
but I call him
my Brother.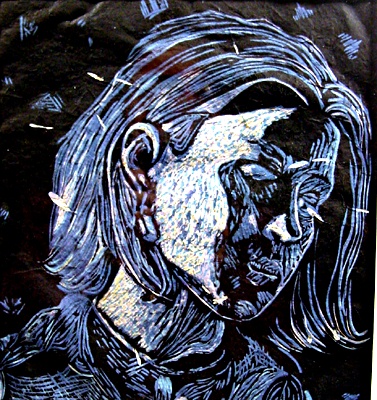 © Lauren P., Spartanburg, SC