Twilight
May 18, 2011
Twilight is born.
The moon is vibrantly visible with its pale light
Proud. Stars commerce between one another
In the distant blue-black abyss. The crisp aura
Of the moonlit night deepens even the moods
Of the start in the vast milky-way. Children close
Their infant eyes for the evening. The dark owls
Of time sweep across the globe in a silent fury.
Faint drops of dew swell in the yard as the drowning
Grass cries tears of fatigue. The last of the candles
Are blown out and the scent of wick smoke fills the
Light, silent air. The streets mourn for loud sounds
And quakes, but nothing is heard, not even the wind
Can spare a few whispers for the new moon.
Zephyrs circulate the idyllic, Incandescent sky. In
The astounding lunar sphere seems to die down
Just as the lively stars fade into a sapphire like soup.
The black sky turns into dull, lightless indigo. The
Moon and sun shakes hands and trade places, bidding
Each other farewell. The sun, now barely visible, rises
Beyond the horizon, leaving dawn in its past.
Twilight dies.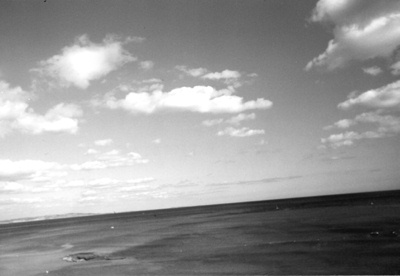 © Nikki C., Phoenix, AZ