Forgiving My Father
June 14, 2011
I was young. When the going got tough, there you went, vanished
Disappeared. There was my mom heartbroken, and torn like a fragile rose
Losing its pedals. Do you love me? Love me not? All we wanted was you

All we wanted was love. But that wasn't provided. The door was screaming
For your name "Marcos, Marcos, come back" and just like a flashing light
You walked trough it and left… US, the ones we thought mattered the most to





You.





I love you




I love you




I love you

That's never going to change. But I lay and wonder everyday… Of the
Light that would be shinning in my life if you remained in it. Making my
Mom a happier women every second of the day. Or maybe I should walk
You out of my memory… Dad, should I ever forgive you?

You were like a figure that I didn't have.
I only wanted a father by my side.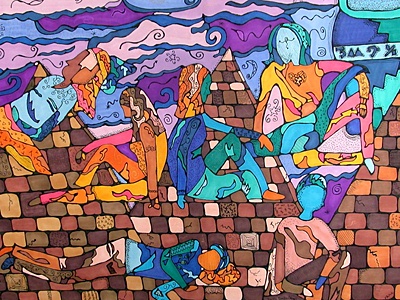 © Katie V., Gainesville, GA