Fling
May 19, 2011
First,
The clockboiling days
sunfell to ashes under my redder mouth
skin flaked, oil-think
sweet lotion all over, sludging the
second hand, third hand
darklong all in the hot,
too hot.
Sung through an open throat
finesand-coated
timescorching voice.
The minutes are melting
into wet; my blue lashes
underwater yelling in
the summer-shudder pool.
Remember it, the loving
every sweating instant
of that dark music-
-gold season
the flat we never slept in
and the shadows that found
our ragged saucony steps.
Cool umbrellajuice, fourth-hand snatches
when the green sun breathed,
(cool fingers
staining the soda-tin)
heartsticking
slower in the hot,
hot as the sun
trims the skyscrapers fine.
Brass mournful while
the fifth sky burns up, and
the tar waxes black.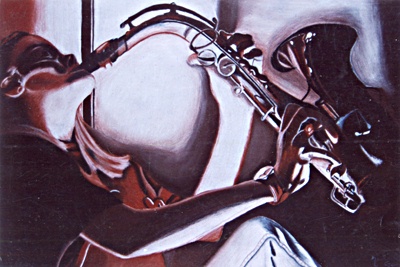 © Karina G., Kannapolis, NC