You Need To Know
May 22, 2011
I can't remember why I love you.
I just know I do.
And that perhaps I shouldn't.
Because you don't love me.
On the same terms I do.
We'll never come to a compromise.
Or any type of negotiation.
If you don't know what rules I'm playing by.
You see, I don't play your games.
So put your cards on the table.
I'm not gonna let either one of us walk away empty handed.
You need to know.
That every time you grab my arm to stop me from doing something, I want to grab your hand and never let go.
Everytime you make some stupid joke that you stole from someone else, I want to laugh and laugh and laugh, hoping you'll fall in love with my smile.
Everytime you smile I want to grab your face and hold you.
Just lock you infront of me forever.
But what I love the most is sitting in your front room, on the floor, talking for hours about something I can't even remember because what really mattered, was being together.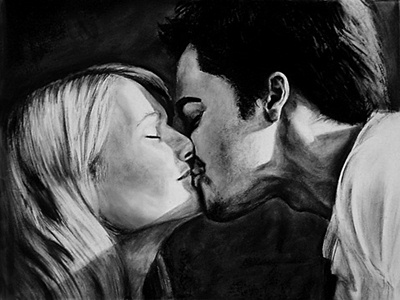 © Lauren R., Marshfield, MA