Been There
May 22, 2011
I know life ain't been that easy,
and you've had your share of mistakes;
It tries so hard to break you
and never gives as much as it takes.

It ain't ever been the least bit kind,
but that needle sure is sweet,
your ticket into a hallucinated world,
your own perfect retreat.

I know the strengths of all the drinks
and how much much they burn going down;
I know the bliss that they ensure,
Oh!, my precious Crown.

I know, my dear, how much it hurts,
how the blade helps take it away,
how the scars remain, forever and ever;
Your anguish they do portray.

I know sometimes, everything seems so much,
that Mary Jane, she's a pretty good friend;
That feeling you can't get enough of,
the happiness you don't have to pretend.

I know the names of all the pills,
The mixtures, what they do;
I know the pain they take away
becasue baby, i've been there too.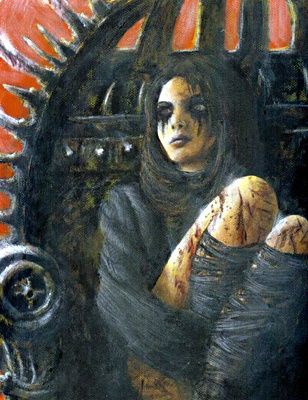 © Veronica N., Kenora, ON, Canada