When My Heart Is Empty
May 22, 2011
I always know when my heart is empty
When my insides ache for my identity
I hear the farthest cry & the softest sigh
I'm just looking for someone to blame

And in the next room he lies wide awake
Worrying about what bills are late
I hear him talking in his sleep
His voice sounds like a burnt out flame

And down the hall my brother sleeps
He always felt he was the black sheep
I see him even through the door;
Head in a pillow...he always sleeps the same

My mother took off in the Summer air
I said it was fine, my brother said it wasn't fair
I heard him whispering to himself that night
"She'll be coming home some day soon"

Now my father watches shows that make him feel bigger
There's a hunter that is dancing around a trigger
I realize now I could never dance that well
So now he's not talking

I have no interest in the life I live when I'm awake
God or no god, here's my soul to take
And the rusted tone of old iron comes through
I hold the phone close and just listen; don't tell...

And T.V. screens fill every room except mine
And if I screamed from my bedroom you'd say it rhymed
With something you just heard on T.V.
I could write your words before you spoke, to save you time

My deplorable outlook could be blamed you
But I'm no longer looking for someone to blame
I've found better & more self destructive things to do
For I'm lamentable; a melancholic, & never really blamed you.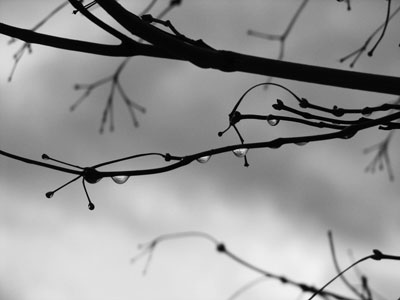 © Carly M., Hopedale, MA