Little Shoes
MAG
May 22, 2011
Little Shoes, nestled in a cradling box,
love is the air in your adolescent lungs.
Lie for a while with your ear against the earth,
and you'll hear the cry of when the soil was young.

Treacherous waters you've yet to taste,
but the wading pool is still deep.
But you'll build a heart and shell to float,
and you'll follow the creek that runs out into the sea.

His absence is a heartache
that eats you to the core.
And you will see him in the eyes
of the strangers & the poor.

You're at a time when rebellion is a must,
when all there is, is time and lust.
When death is not a factor in mind,
and your tone is quick and maligned.

And you'll find the urge to run away,
pack your bags and change your name
to something that no one can say,
but, Little Shoes, that's not the way.

This world is big and may not exist;
we're just walking bodies of stardust.
So your fears and lies and eyes with salt
must be replaced with faith and trust.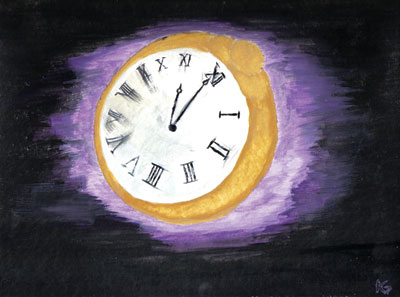 © Kyle G., Clarksville, TN