Love's Stopwatch
May 22, 2011
Start
At the beginning so I can watch the MILLISECONDS play each still frame of our first kiss-
When love was fresh like an April morning and our eyes were ponds of glass that reflected back at eachother-
Our hearts were magnified.

You are the sun that burned through me for the first time and made sparks dance as the flame within me moved to your every word.
One SECOND with you and I am a blazing fire.
You light up my darkness as every MINUTE spent by your side is not just precious
but completely priceless.

Out of control like an asteroid flung from orbit, the clock spun with it's unforgiving hands and every HOUR passed-
You left me warm with reason to live this life.

Know how thankful I am for every DAY I've spent with you.
I would give anything to stretch a smile across your soft face,
So let me kiss you with my everything-
I will relive these moments a thousand times.

Without your voice playing it's song in my ear
I am lifeless,
a body without purpose,
as your silence slows time and knocks this clock unconscious for a WEEK.
Low like the hum of ocean waves, your words roll into my ears like a defenseless shore.
Your are a symphony.

Let me rest in your arms tonight as the fireflies disguise themselves as the stars that we gaze at.
I'll toss a penny and hope that this moment never ends...

You flood my dreams like the morning sun that awakens me-
Even through my darkest days you hold the key to unlock these cuffs on my wrists.
I always know you'll
Free me once again.

I'll wait MONTHS for you to travel back into the core of my soul
Hurry back:
Time is going faster than I imagined
And I feel like letting go...
Don't let me fall.

Come be by my side and we'll tackle these YEARS of mystery together.
Let us set our pasts free as we unclutch them from our sweaty palms and let them unravel into the wind.

3, 2, 1, Lift-off:
We launch ourselves into this world like a rocket.
We'll shoot for the moon, but know that if we don't get there we can cuddle under the glow of the stars.

You are my universe.

Without you here with me FOREVER,
Time will simply
Stop.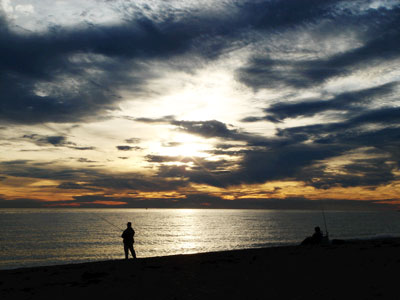 © Sarah C., Hillsdale, NJ