Teachers
May 22, 2011
What can you say about teachers?
They are mean,
cruel,
ugly,
rude.
Is that really true?
No,
It is not true.
Teachers are nice,
not mean.
Teachers are helpful.
Think about it.
Teachers help you with work all the time.
One day when you are older,
you will miss your teachers,
and never forget them.
Teachers are your friends.
All you got to do is ask.
Ask for help for your work,
ask your friends,
just ask.
A teacher is on your side,
the teacher will help you through school,
and graduate.
There is nothing to worry about.
A teacher won't bite you,
be mean to you,
so just like your teacher and say it is okay.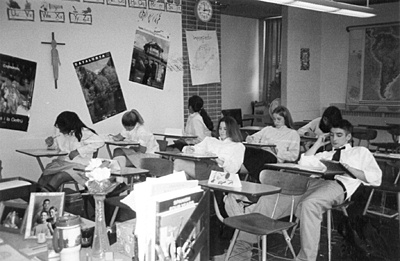 © Fox V., Whitesboro, NY