4.11.11
May 22, 2011
Pried open eyelids
Not yet ready to be enraptured
By the light,
But you go on and rip the stitches anyway
Force me to see
The reason I went blind in the first place.

So-called love has promised destruction
I am fragile,
And everyone holds me too tightly
Step right up,
Watch me break
I am the human traffic accident
So go ahead, slow down and get a good look
At the wreckage.

I've been forced to live
I've been coerced to feel
Both poisons, running through reluctant veins
I cannot scream
My mouth is dry from previous attempts
To free myself from this hell.
You won't listen
You won't release me
I am what the caged bird sings of.

Listless and lost
And you wanna sit there to tell me it's my fault
But I didn't change the game
It was you,
You who ripped my world from it's roots
And turned me upside down, inside out
Expecting me to remain stoic,
But I have never been made of stone
With skin as thin as a butterfly's wing.

I've always needed to see to believe
Now I know
My vision is distorted
And I always said
I needed to hear you say it so I could hear it
Now I know when you said you loved me
It was a bitter little lie.
A mistake from the start, but I fell for it anyway
Welcome to my life.

Everything I thought I knew
Has disappeared
And all I never wanted to believe
Has become reality..
I'm afraid of living
I don't know how to live without you here
Breaking my falls,
Holding my hand
It wasn't even real
But god, it felt so good.

And now
I've been shoved out of my nest to fly
When you never cared to notice
My broken wing.
You thought rip the stitches, get it over with
But now there's dirt in the cut
And I've never learned
How to heal it on my own...

Why did you have to go?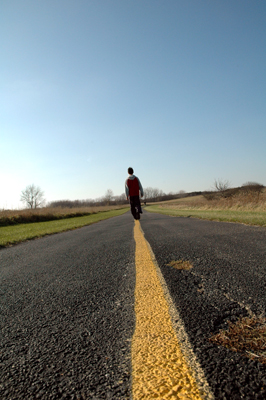 © Seita O., Palatine, IL