Recollections of Wilderness
May 22, 2011
Looking back
on the memory now,
it seems almost strange
that my mind was at ease.Unrealistic.
We sauntered through familiar trees
that encompassed our words
and thoughts; completely alone.
The world silenced as I let my true
feelings leak from my heart.
It didn't matter if they made any sense
or if he understood.
It was only to see clarity.

Unmistakably, I see the crisp
mountain crick
gushing underneath our feet,
and the water dancing
through our
exposed toes. I listen
as he speaks the entire truth
of what I already knew by heart.
I guess the only plus side,
was that there were never
any surprises.

Some things, which I was quick to learn,
were meant to be. And some were not.

But after reliving the
memory now, and refueling
the pungent stings of reality,
it wasn't even about
understanding each other. Dramatically,
far from it.

It was about the laughter,
it was about his smile of reassurance,
the notion that everything was going
to be alright,
even if it would never be the same again.

It was about the trees,
the abundantly trodden paths,
and the decisions
at every fork in the trail.

It was about
the truth of what was right,
so plainly hidden in front
of the both of us; and I believe
I was the only one to see it.
I was the only one
to be able to take a chance.
But like all situations at the time,
it was safer taking the path
you already knew,
and missing out on things
that would have mattered.
?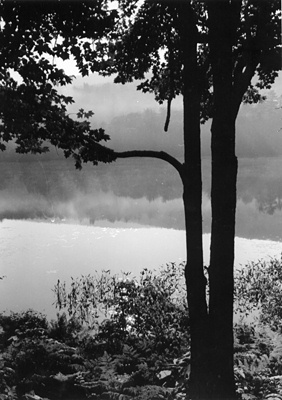 © Steve S., Marblehead, MA