A Voice Is Lost
April 26, 2011
What if,
In a frozen moment
I might grasp Entirety
As an equal.

For I may be the soul of Eternity
With open eyes,
As they may close no longer.
Yet as with all memory
I shall wither away in Time.
But Time does not look back
As her solemn voice fades away.

Why must her children be so blind,
So blind they believe they can see?
Why must her children be so lost,
So lost they deny she will someday cease them
And become a mere moment,
in her forgotten legacy.

Why must her actuality be so elusive,
It's fragments so impounding
When only the purest,
Simplest truth may set us free.

Yet in the sorrow stricken face of Death
May revelation occur.
And only in the face of Death,
May we discover the truth is but a question,
One with no answer but itself.
In that instant we may ask Eternity – Why?
And with only everlasting time ahead,
We die.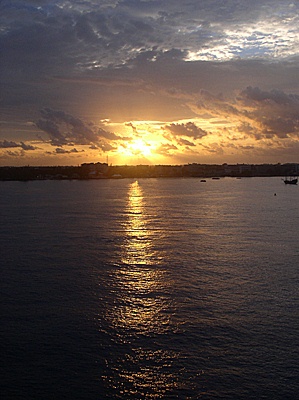 © Rebecca Y., Los Angeles, CA