Not Afraid To Be Me
June 12, 2011
I've always complained
About who I was or what I was.
The year o – 11 has opened my eyes,
To this world, that lies beneath my feet.
Took a step back and looked around me.
Everything that has happened,
Has disappeared before my eyes.
The mourning and grieving in seventh,
The tears and cliques in sixth,
I am not as afraid to be me.

He and she have opened my eyes,
Giving me the time of my life.
Best friends for life are the words that I spit.
Though it may not be true,
Joy flows through my body like blood,
Creating a smile,
Glowing from ear to ear.
The families I have created,
Tell me to say farewell to the pain,
Farewell to the complaints,
And help someone else.

The pressure to be perfect,
has disappeared.
And now you hear,
The footsteps of fear,
Backing away from the forefront.
Take a scalpel,
And cut me down.
Now you see the real me,
Look around.

Who helped me do this?
No one but she and he,
Loving me unconditionally.
Nothing to say but thank you.
Pushed me back to stop the complaints.
I can now say I am not as afraid to be me.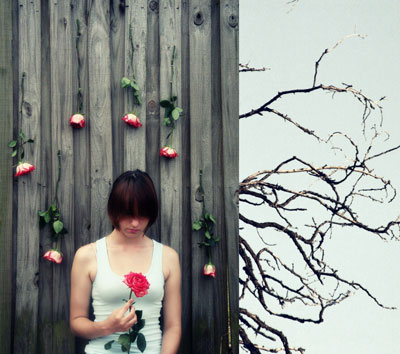 © Taylor S., Deltona, FL