Father-Daughter Walk
May 19, 2011
When you held me for the first,my eyes were closed,
You assume they still are,but little do you know I am wide awake when you step in after a long day at work to rest by my side.
You taught me how to walk,
and you think I will no longer fall,but you have no idea I trip just so you would pick me up in your arms.
You bought me candy,you bought me dolls.
Every thing I could ever want.
You did my hair,fixed my scars.
Made me healthy , made me a star.
You tucked me in,kept me warm,
Woke me up,walked with me before my school starts.
You don't even know and you might think It's because i was small,
But i walked slowly so the bus leaves and we get to spend time next to each other..not far.
I appreciate what you do for me , even thought I might never say this at all.
I love you daddy,i hope we never grow apart.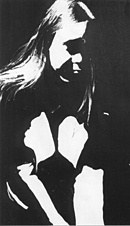 © Tabitha M., Kannapolis, NC