If Only
May 16, 2011
If only time didn't fly by so fast,
If only life stayed on a straight path.
If only words were always nice,
If only a 'sorry' would suffice.

If only money didn't matter,
If only talk was more than meaningless chatter.
If only life was more than endeavors,
Slipping and falling and getting back on our feet,
Than falling again, never accepting defeat.

But stop wishing for things that shouldn't be true!
For if time didn't move quickly, and life was straight,
How would we cherish little moments, and learn from our mistakes?
If words were nice and apologies sincere,
How would we know which friends were worth keeping near?
If money was unimportant and talk with knowledge glistened,
How would we learn when to be silent and listen?
If life was more than failing and trying,
What would we have to look back on, when we're old and dying?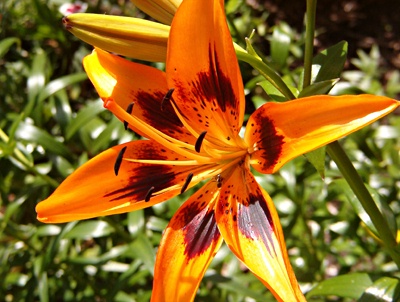 © Terrin C., Humboldt, IA