Start of Something New
May 16, 2011
We walked along the frozen cold street.
Our feet bundled inside fleecy winter boots.
We talked about the game last night,
The goals, the fights, the calls,
How they won in overtime,
The loud uproar from the crowd.
We walked along the icy path,
As we did time and time before.
I slipped, I fell, but I didn't hit the ground.
You caught me in your arms.
You looked right in my eyes.
You picked me up and we held each other.
We held each other just like that, each realizing something new,
A feeling we shared, but never knew.
You reached in,
I followed your lead,
For the first time our lips met,
It felt so right, but so different.
You were my best friend,
Someone who knew all about,
Someone who liked me even though they knew my flaws.
We let go.
Our lips pulling away.
We looked into each other's eyes,
For the first time in a different way.
It felt so right to be there with you,
And now looking in your eyes,
I feel in my heart,
The start of something new.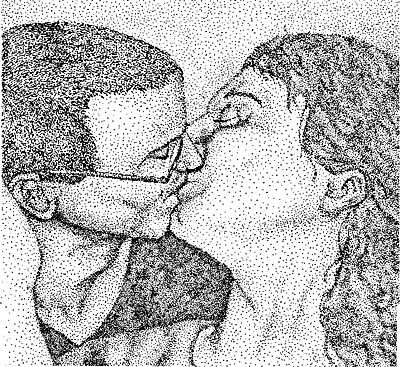 © Amanda H., Rogers, MN