The Aftermath
May 15, 2011
Sunlight seeps through the slanted shutters of a quiet home, illuminating the Pam covered cookie sheets lying misplaced on the tiles of the kitchen counter. Cookie dough melts into formless goo with the passing hours, yet the
oven stays warm and hungry.


The house is quiet, so quiet, until the urgency of nature fills the forgotten home. The walls shift with insanity, the air becomes as thick as cotton, and the sensation mystifies the space. Every idea is clouded, every
stationary object somehow unimportant.

The world is sucked up by the power of such a force. Instinctual bliss until the end of carnage driven spirits.

The light dims and the house eases towards contented strokes of silence.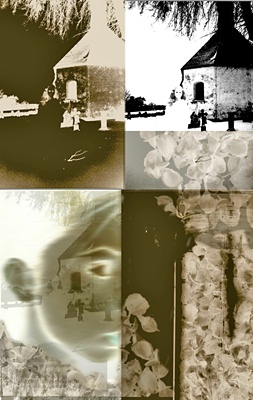 © Shann L., Tai Po, Hong Kong