My little friend
May 10, 2011
Clung. Clunk.
My feet are on the scale.
Flashing numbers zoom across the screen.
97.. 100.. 99..
My chest tightens.
Beep. Beep.
I weigh 99.2 pounds.
Under 100, I sigh of relief.
I step over to the mirror.
Look at those dark bags under your eyes,
All those blemishes on your nose,
A little voice chides in my head.
No, you're wrong.
I turn on the sink.
Cold water splashes my face.
I look up to find black smudges running down my cheeks.
Suddenly irate, I reach for a towel.
I wipe the lies off my face.
A drop slips through my lips, and the taste of salt fills my mouth.
I step back and stare at myself.
My eyes stare back,
with an eerie void.
They say they are alone.
You are not alone.
You are not a mistake.
I told my little visitor to pack his bags,
but he won't leave.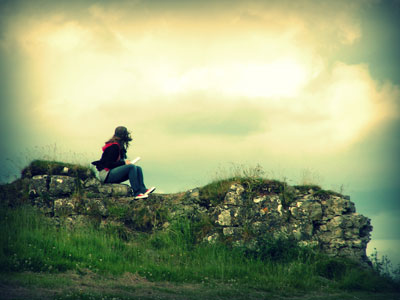 © Caroline C., Coronado, CA