I Was Not Broken
May 10, 2011
You were sitting in your "Doctor's chair"
With the palms of your cold hands facing out and
Your fingerprints were illuminated by the dim
Lamp in the corner and the old board game boxes
Screamed with rasping voices of captive souls, as the Writhing wall plaster peeled with your skin and your Blood poured out onto the floor. I saw it thousands of times, over seven years of Sundays but I was too naive to notice that it was your insides spilling, not mine. I wasn't broken.
And the sound of your voice was gentle
The look on your face was pure I saw in you
Something I had never seen before but I was still
A child. I wasn't broken
I wasn't broken but you mended me so I would heal. You sewed stitches into my sides, and you told me I was wounded, bruised, deformed, dead. Even as the voices pounded inside my head to run far far away from you I returned, and returned. Over and over, I skipped right up your sticky grey staircase with fifty-seven stairs (A number I will never forget) into your arms. Your room was at the end of a long white hallway, bright with artificial light from burning bulbs, I sat in your waiting room. There I remained for seven years. The seventh seal was the last time I ever saw your face, a blurry dream. I felt nothing. Even as my parents dragged me away by my ear, I believed you were my savior. You held your hands up one more time, I saw holes in them. Then one night I was sleeping and I was shaken awake by a swooshing sound. Deep red blood was flowing through my window, down my walls, onto the floor. Soon I was drowning. Then I saw you outside, a ghost. That was when I realized how broken you were. I am still reeling from that moment, when I realized that I was not broken.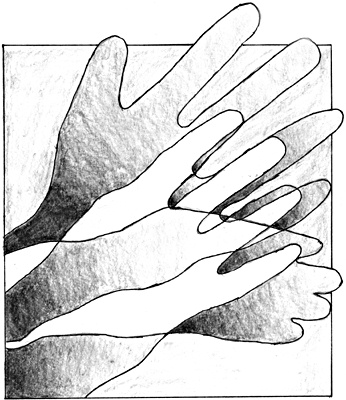 © Dawn Grace R., Barrigada, Guam