Apocalypse (A sestina)
May 18, 2011
I am the last
Last in your world
Last among strangers
Last in your thoughts
Last in your dreams
Last in your plans

even though in mine you were first. I was the one who helped you plan
the house that was meant to last
when all else failed and burned. When dreams
had been shattered and when the world
came to an end. When the thoughts
of a new life were all we had in the abyss filled with strangers.

You were no stranger
to me. You were in my plans
from the beginning, you were always in my thoughts.
But somehow you put me last.
You tricked me into thinking I was the only one in the world
you wanted. I never dreamed

That our dreams
were not the same. We were strangers,
or at least, I was a stranger to you, the only one in the world
you didn't know or care for. How could you leave me out of your plans?
How could you put me last?
How could I be absent from your thoughts?

I thought
the house of our dreams
was the house we would share. The house to last
all wars, all fires, even when strangers
attacked us and tried to destroy our plans
of a better future. Now there is no hope for the world

or anyone in it. The world
that was mean to be ours is now nothing but an empty thought.
A broken plan.
A broken dream.
Filled with nothing but strangers
with nothing that will last.

I was the last one in the world
I thought you could ever dream of leaving.
But I guess I was the fool. I was never in your plan was I? I was never part of your world.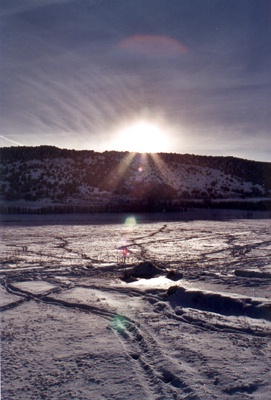 © Brandon T., Manila, UT