Unknown
May 17, 2011
I've awoken in a dark room.
Alone
Afraid
I'm still searching for an outlet.
Someway I can escape this misery
I'm not human anymore
Just superhuman
Invisible
Unnoticed
No one knows, what I am or where I am
I hear voices. Are they searching?
There closer, I can feel their presence.
I try to scream but nothing escapes my throat.
I yell again, gasping.
Nothing
I see a light
Very weak in the distance, from across the room
It's a hole, to the outside world I wanted to become a part of.
I try to move.
I can't
I'm in chains
A prisoner in my own body the power I have is weakened by the chains
Green kryptonite
I'm a monster, not like the others
I'm different
Will they find me?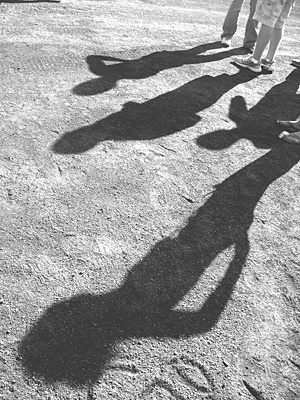 © Trella R., Mountain Lakes, NJ