It's Me
May 17, 2011
There were some days when I looked in the mirror
And I loved myself
And I was happy
And I was alive
And on these days
I wore my hair down
Long and blonde
And I strutted down the hallways
Smiling and waving
And everyone could see it
It oozed from my pores
This feeling
This excitement
I can't explain it
But those were good days
Those were the days I liked to remember

But I had to remember those days weren't real
I had to remember they didn't last long
24 hours in a day and then I went to sleep
And anything could happen when I woke up
Bad things could happen
I'd look in the mirror
And hate myself
And my shoulders drooped
And I cried
And on these days
I stayed in bed
All day long
And no one could find me
I hid
Lost forever
Gone
I can't explain it
But those were bad days
Those were the days I liked to forget

But I remember one day more than any of them
Because they stripped me down
And poked me
And they just kept poking
Why are they poking me?
I asked
I didn't do anything wrong
Just a few cuts
Just a few
Then they stared into my eyes
Down my throat
Into my stomach
Through my lungs
And into my soul
And I liked the way that felt
Connected to someone
To a stranger
So I stared back
Into his eyes
Down his throat
Into his stomach
And through his lungs
But just as I was about to get to his soul
He pulled away
Looked to my mother
And gave a sad smile
They called it manic depression
They gave me medicine
I take it
All the time
Like I'm supposed to
Because I'm good

Now everyday I look in the mirror
I don't love myself more than anything in the world
And I don't ooze with excitement
But I don't hate myself either
And I don't drift away to Nowhere Land
No, I don't do that anymore
I just look in the mirror
And see what's really there
Who is it?

It's me.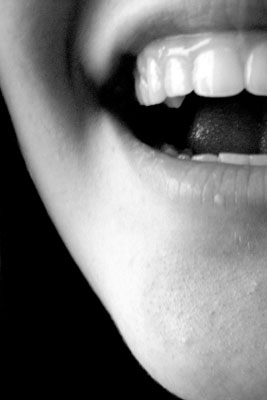 © Katya K., Westfield, IN