Patterns
May 16, 2011
Like soft ribbons of protection, I pour over you.
I want to cure the hatred and the anger.
i want to reach inside you and pull out the darkness.
You can pretend that you're fine, but we both know that you aren't.
Let your guard down, take off that heavy shell that you always wear, so full of those temptations that have claimed you.
It is only in the secret, lush black of night that you let me in.
You put your head in my lap, as if you are carrying a burden heavier than the world itself.
It's ok now, I want to whisper.
I run my hands through your hair, soothing the stress out.
Your eyelids flutter. You pull my face, my body close to yours.
We have been here too many times.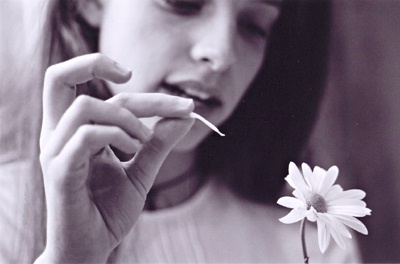 © Emily B., Houston, TX