The Ghost
May 16, 2011
Heads down, eyes closed,
hands wringing each other in perpetual wash,
body shaking like a branch in a storm,
the Ghost walks by.
Shut eyes
can't shut out
memories of the Day.
Eyes open once more
previous illumination
eroded
to two barren deserts,
two voluminous cages for
sorrow-laden secrets and sights seen
threaten to burst
through self-imposed dams.
Lips, two iron gates, pressed
keep it all in.
Former humanity now
reduced to a plaintive cry,
the Ghost haunts
a shattered world.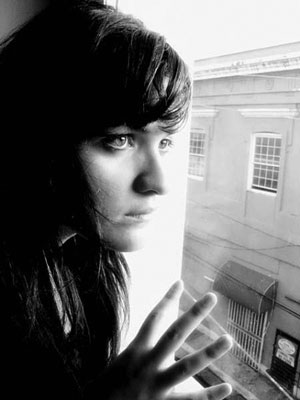 © Eveliz V., Bayamon, Puerto Rico