masks
April 4, 2011
i pretend
hide behind a mask
of smiles
of happy

behind in the closet
there is endless darkness
not even one flicker of light

no way to feel my way around
there is nothing

but it's dressed up
made to look real
but flaws. flaws are everywhere

can't see them at glance
only at depth
only through time.

i continue to hide
in that corner
shaded by overpowering smiles

because

i can't bare to show
what's really inside.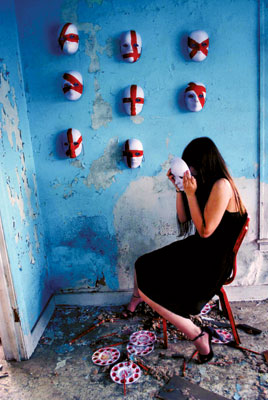 © Narongsukchai T., Sachse, TX