If it was Love...
April 14, 2011
I wish I knew,
why I broke in two
when the fight ended with a text.
Why arguments
are crushing weights
upon my fragile shoulders.
You kept my heart
in your worn wallet,
along with my soul's capacity.
Too many times
we laid in the night
wanting nothing more than to breathe.
I wish you could know
how much I would sew,
if knitting could fix such a sorrow.
Driving all night
just to find
if obsession was romance or not.
Many atimes we fell asleep
rocking me,
in arms we just felt so complete.
It ends with a sad song,
a Juliet monologue;
A love?, perhaps not. Perhaps just a lesson.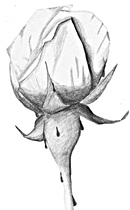 © Elaine S., Phoenix, AZ