Sunrise
May 12, 2011
Enveloped in silence he runs,
His fear of truth and exposure fueling his sore legs.
He is darkness.
A golden drop of light peaks over the horizon,
Casting shadows behind him,
Reaching out to him as he tries to hold onto reality.
A whole new world is visible to him-
A beautiful world.
And he realizes he doesn't need to run.
His feet discontinue to pound the dirt and his heartbeat slows
And as the sun continues to ascend in the sky,
He turns and is bathed in warm light.
Nothing seems real as the darkest corners of his mind are illuminated.
And as his darkest thoughts and emotions are erased,
His worldly self blends with the golden light

And he fades.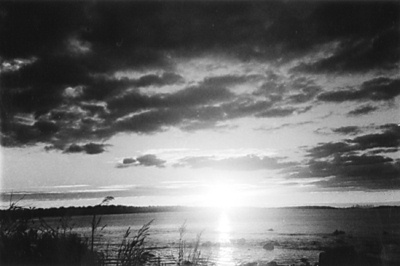 © Christy S., Germantown, MA