You Are HERE
May 12, 2011
HERE is a place,
floating somewhere between tomorrow afternoon and forever,
sometimes scratching its back against the stars.

It is a very strange place, indeed.

HERE is where the life lives,
where the big things and the little things drink and dance and dally,
sometimes taking the ones who have grown so tired over there.

There is a very different place entirely.

HERE is where the good things play on the front lawn,
giving seeds room to grow and rivers room to roam,
sometimes letting the treetops tickle the sky.

The sky even bleeds rainbows and stardust.

HERE is where the bad things lurk around corners,
stealing the berries from the bushes and the light from the Moon,
sometimes tipping the sky and letting it fall on everyone's heads.

Picking up all the broken pieces takes many tears.

HERE is where magic jumps out of a baseball cap and shakes its white tail,
pulling warm summer breezes and birthday cakes out from behind someone's ear,
sometimes hiding a perfect day in between the sofa cushions.

There is always something new to find.

HERE is here and nowhere else.
It is a very nice place to be,
so step inside and throw down your coat.

Let all who enter remember this:
there are no strangers HERE.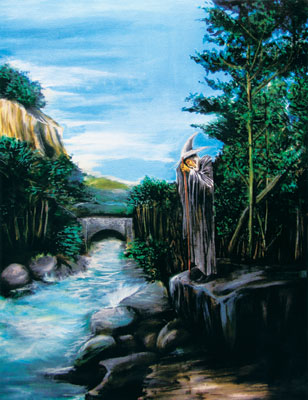 © Mick G., Bellevue, NE