Where'd It All Go
May 12, 2011
She was everyone's best friend,
The classroom sweetheart.
Her heart laid safeguarded
By the innocence in her soul.

She'd never been hurt, never had a worry, never felt pain.
Her soul was clean, pure, white.
But she was missing something in her life.

She met the perfect guy.
He was everything she wanted.
Then he left, another fairy tale ending gone wrong.

Her soul grew black, dark with agony.
Her heart stood alone, broken, wounded.
The fragmented wounds turned into scars, scars that stood as symbols for the love she'd been exposed to.

Now she's bitter, lonely, miserable.
Her friends get tired of her words.
Her family doesn't see enough of her.
The world complains about how much they need her,
But they don't realize how much she just needs him.

She cuts class, smokes, and drinks just to get away from it all.
Accepts the fact that she'd rather deal with life high, with less worry, less pain, less agony.

As her heart sinks deeper and deeper into this bottomless pit,
Her external environment takes a shift for the worse.
She stops caring about her surroundings, focusing only on her next high, the next out of body experience she'll have.

It'll be enough, enough to put her heart at ease, even if just for a second.
Her heart aches, her life gone to turmoil.

She wants out but finds no way.
She screams for help but finds no one.
She feels as if she's lost everything..

She'll turn into a statistic.
Another problem for the world.
Another hypocrite.

The worst part of all is that after accepting this gruesome fate, she continues her vices with a smile on her face.
Until the day her hero saves her from this unfortunate event.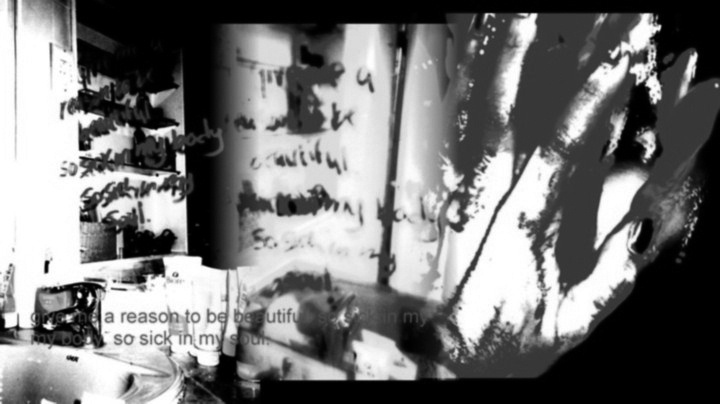 © Shann L., Tai Po, Hong Kong