I remember that summer night
May 12, 2011
Every dream,
Its of you.
And every thought,
They're thought of you.

I remember,
That summer night,
When you held me,
held me tight.
You said he'd never leave,
You said you loved me,

I believed it was true.
I never felt that way after you.
When you left,
left for seas.
I was begging,
begging please.
Please don't go,
I need you so.

Couple months pass,
Never heard from you.
Got a letter ,
Was it true?
It said.

You know I love you,
Honey its true,
I gotta fight now,
Just for you.
I wanna keep you safe,
Ouhh,
I can only pray,
I end up in a holy place.

20 years gone now,
I remember him
Saying he'd never leave,
He said he loved me,
And now hes gone.

So I sit alone,
Waiting for our baby girl.
She wanted to be like her daddy.
Then one afternoon,
I got a call.
She says shes done,
She stood tall.
She'll be home,
By dawn.

She wont be like you,
She'll come home tonight.
And we will share the summer light,
And i'll reminisce about that summer night.

I remember that summer night,
When you held ,
Held me tight.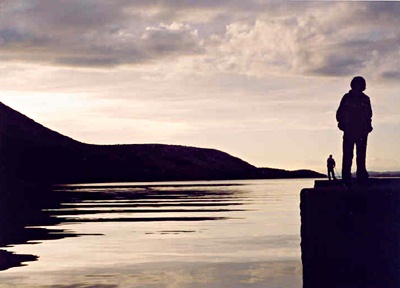 © Julia K., Nagykovacsi, Hungary