Insomniatic Literature
May 12, 2011
All the nightmares you live while you're awake don't seem to exist when you're away from them all, in a moment of bliss. Sometimes, all you ever need is a break from your endless reality -a breath of fresher air that doesn't clutter your thoughts with stress. In your mind, a fuse blows out and suddenly, you can't feel anything, can't hear the voices of the people you most despise and in that moment, in that one second of your life, you're in a place where nothing can hurt you.

Every bad thing you experience cancels out the good things and it's hard to recognize your life without the anger because it hardly ever departs you. There's no end to a spiral - once you've started going down, the only way back up in the way you came down through. On your way down, you detach yourself from people you love, you throw away things that once filled you with so much happiness. When you hit the bottom, you take a look around, but you see no paths or open doors. You see mirrors and in each one, your face. That face, of someone you used to know so well.

You don't know what to love anymore because you can't even love yourself.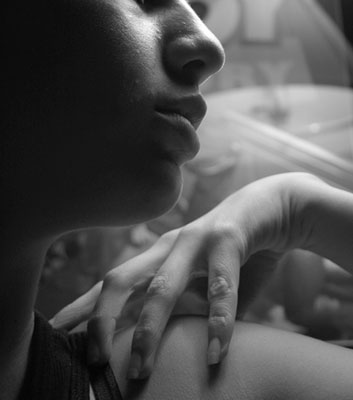 © Rebecca B., Santa Clara, CA