music.
May 2, 2011
Music.
The international language, it's called.
With endless possibilities
of harmonies and melodies,
it winds itself up into paragraphs of sound.

One note.
It's like a single word, interpreting, explaining.
It can move the heart, the soul,
become instantly recognizable
and fill one's life and mind with inspiration.

Voices.
Not of the human variety, right now.
Sound can change its tone in the tunes that are played
to be sad or sweet, vicious or confusing
to be strung together in a beautiful activity.

Music.
What a splendiferous thing,
with rhythms and timings and pitches
and volumes and many a varying chord.
How we ought to listen. And listen well.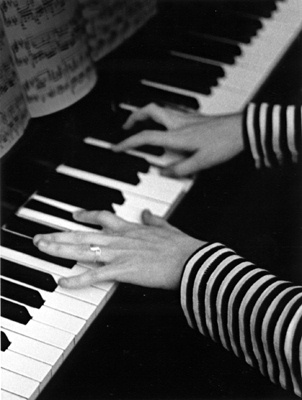 © Paulina A., Marblehead, MA