She Lives
May 2, 2011
She lives for the frail man of sixty, two blocks down
Laying still on the frigid December pavement,
Pain silently penetrating through his numb body
Regretting his past, unaware if there will be a future.

She lives for the boy who dreams of success
Who struggles through hard labor from daybreak 'till dusk
And comes home to feed his family of four sisters
After genocide took the lives of his parents three years back.

She lives for the young girls who have been stripped of their childhood,
Whose innocence has been corrupted at as young as five
Bodies sold, exploited; terrified if they will see tomorrow's light once again
Their worlds darkened by a shadow that may never disappear.

She lives for the boy whose hand doesn't tremble when he points a gun at an innocent face
Whose precious life has been consumed by violence and hatred
Forced away from family, unable to comprehend the meaning of love
A boy who could have lived a better life yet never got the chance to make that choice.

She lives to save the hearts of those who couldn't save their own
To bring those hopeless and desperate souls back to reality
More than a million victims lost on a road that leads to nowhere
She lives for those who couldn't live for themselves.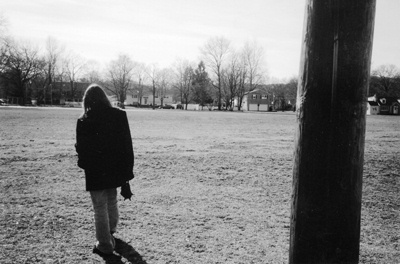 © Rosalie P., Pompton Plains, NJ