Glitter
April 25, 2011
Glitter slips through my fingers
I try in vain to grab it up, keep it from falling
Away from me, out of reach from me, I can hear it calling for me
To save it but I can't, and yet its shadow lingers
Mocking me, mocking me.
I just want it to stay, please stay, it's pulling away
Then coming back again, a sordid little ballet. Please stay
for me? Even if it's selfishly.
The promise of a little while sits at the edge
Ever ready to fall from my grasp
I reach, reach, gasp, gasp
While even I edge closer to the ledge
That it so desperately wants to fall from
Why? Doesn't it love me?
The shimmer catches the light, benignly
Saying goodbye to me, then to the darkness you succumb
Away, away, away from me.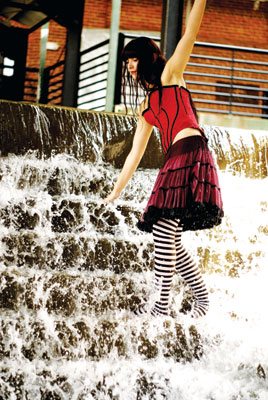 © Daniel H., Durham, NC